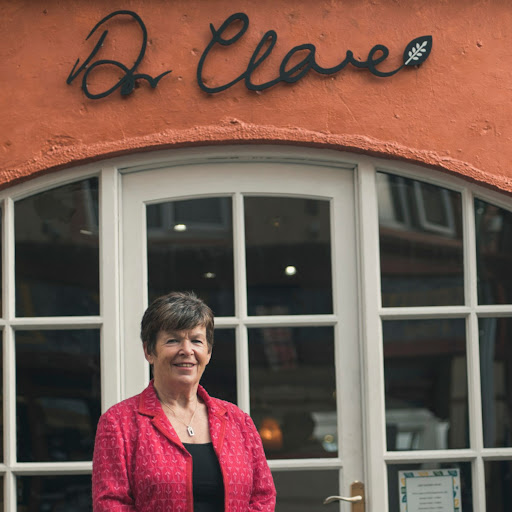 Dr Clare's team integrates pharmaceutical and herbal medicine.
This model of collaborative medicine offers the best of both approaches.
After medical school Dr Dilis Clare went on to do her GP training and entered general practice in North London. Taking the opportunity to study for a BSc in Herbal Medicine at Middlesex University she qualified as a medical herbalist in 1999. Dilis then returned to Ireland to establish a Primary Health Care collaborative medicine clinic.
Although herbal medicine is core to Dr Clare's training and expertise she also works with and highly values other complementary healthcare disciplines including Nutrition, Acupuncture, Psychotherapy. We offer a wide range of hands-on physical and energetic and spiritual treatments. Please refer to our therapist's pages for further information.
Dr Clare's Qualifications and training
Medical School: University College Dublin
GP Training: London
BSc Herbal Medicine: Middlesex University, London
Hon. Clinical Fellow: National University of Ireland Galway Medical School
---
LARA JONASDOTTIR
Lara Jonasdottir is a qualified Medical Herbalist who offers herbal consultations in Galway alongside Dr. Clare. Herbalist Lara is a mother of two young girls. She loves working with herbs, as well as cooking, singing, music, handcraft, art, floristry and so much more.
Qualifications:
Lara first became interested in herbs for their medicinal effects during her floristry training in the Agricultural College in Iceland. This led her to move to London to obtain a BSc in Herbal Medicine from the University of Westminster. Since graduating from University of Westminster, Lara has undertaken further herbal medicine studies including a 2 year Herbal Medicine training programme provided by David Winston. David Winston is a leading Herbalist based in the US. She has also completed a 'Herbal Medicine for Women' course provided by Dr. Aviva Romm. Lara furthermore holds qualifications in massage and reflexology.
Professional membership:
Herbalist Lara Jonasdottir is a member of the National Institute of Medical Herbalists (NIMH) and she actively engages in continuous professional development.
Email:  lara@drclare.net
Phone: 091 583260
www.holisticherbalcare.com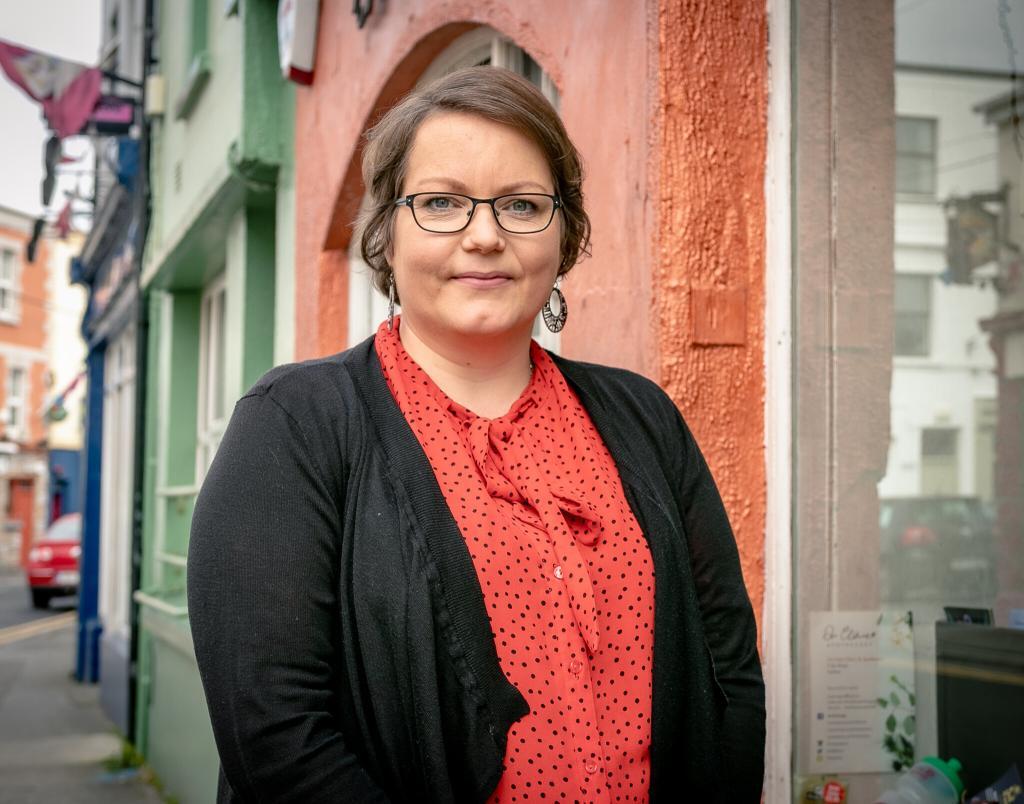 ---
Healthcare Vision for 2025 for Ireland and the U.K.
This vision specifies Ireland (Rep) and the United Kingdom as they are the only jurisdictions in Europe where you can consult a medical herbalist with a scope of practice to diagnose, clinically examine, prescribe and make herbal medicines. These rights have been challenged consistently since they were permitted in Tudor times. (These rights are also prohibited in the U.S.)
Use herbal medicines confidently for everyday health problems
Have the basic herbal medicine first aid supplies in your medicine cabinet for family health issues. You will be aware of the limitations of simple herbal remedies
Be able to consult a well qualified medical herbalist for most mild to moderate or recurring health problems that require a consultation and individualized prescription
Your medical herbalist will be part of your medical team, working in collaboration with your family doctor, hospital consultant and other medical providers
Dr Clare's Herbal Apothecary Mission
To Provide:
  Herbal medicine clinic appointments: Appointments are available with well qualified medical herbalists in Galway
  Quality herbal products: We provide a one stop shop of herbal apothecary, information and advice about herbal medicines
  If it is not possible to attend our clinics in person we offer Skype/telephone consults
  Education: We teach the value of herbs for health and happiness
How will our vision be achieved?
Education: Dr Clare's Academy offers an on-line Foundation Course in Herbal Medicine.
Dr Clare is a regular speaker at international academic conferences and speaks as a recognized authority on radio and on TV to enthusiastically raise awareness of the benefits of herbal medicines. Dilis is writing the first of a series of books. The first book covers the choices we make in health care and how they are informed. It is due to be published in 2023.
Dr Clare Apothcary offer advice and speakers at lifestyle exhibition shows.
In addition Dr Clare offers clinical teaching to herbalists of all levels of qualification at her clinic. Education is the key to high clinical standards.
Products: Register with Dr Clare's practice and then we can send you herbs direct. Dr Clare's Blends' offer formulated solutions for particular common health problems or you can purchase individual herbs. You are required to inform us of medication you are taking from the pharmacy, either over the counter or prescribed by your doctor so that we may provide appropriate advice.
What can I expect from Herbal Medicines?
The most appropriate role for herbal medicines is mild to moderate health problems. These include; irritable bowel syndrome, chronic sinusitis, allergies including eczema, hay fever, asthma, all hormone related problems, early osteoarthritis, recurrent infections etc. It also includes wellness issues such as fatigue, stress and feeling unwell when all the medical tests are 'normal'.
Acute infections and painful conditions can also benefit from a herbal approach in collaboration with a pharma medicine or surgical approach where indicated by a well qualified herbalist.
For severe health problems where there is structural damage to tissues (e.g. inflammatory bowel disease, autoimmune diseases such as rheumatoid arthritis, cysts on the ovaries, inflammation of the stomach, persistent pain and swelling of any structure etc.) herbs will take longer and they will commonly be used alongside your prescribed medication in the context of a herbal consultation.
Without addressing nutrition and the stressors that accompany severe chronic health problems you limit the success of all medication including prescribed medication.
Herbs can reduce the side effects of medication and enhance their effectiveness.
Herbs can help with non-core disease effects such as stress, anxiety, insomnia and digestive problems that often accompany severe chronic illnesses and reduce your quality of life.
These non-core problems often exacerbate the disease.
---
Summary
The best news about herbal medicines is that they are effective, have very few harmful side effects, and many beneficial side effects.
Dr Clare and all of her clinical team wish you the best health and safest healthcare for you and all your family.