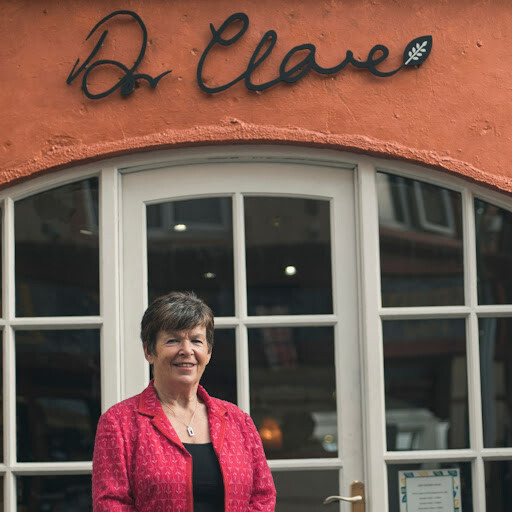 DR DILIS CLARE
Dr Dilis Clare is a leading authority on Herbal Medicine in Europe. Dr. Clare is a qualified GP and medical herbalist. Dilis offers the best of both orthodox and herbal medicine. She is the clinical director at her integrated health clinic, Dr Clare Apothecary
Her background in Family Medicine combined with her Clinical and Academic Credentials in Herbal Medicine mean that you are assured of the highest level of medical care.
Dr Clare has graduated from University College Dublin Medical School (MBBCh, DRCOG) and from Middlesex University BSc(Hons) Herbal Medicine. She has been in full time Integrated Medical Care since 1999. She is also an Honorary Clinical Fellow at National University Galway, College of Medicine.
The clinical team at Dr Clare Apothecary offer the highest levels of training in the various disciplines of natural medical care. Our approach is always to integrate natural healing with any necessary pharmaceutical treatments.
Dr Clare works with a team approach, tailored to your individual needs. She is available for consultation by appointment only. Please ring for more information or to book an appointment.
Phone: 091 583260
LARA JONASDOTTIR
Lara Jonasdottir is a qualified Medical Herbalist who offers herbal consultations in Galway alongside Dr. Clare. Herbalist Lara is a mother of two young girls. She loves working with herbs, as well as cooking, singing, music, handcraft, art, floristry and so much more.
Qualifications:
Lara first became interested in herbs for their medicinal effects during her floristry training in the Agricultural College in Iceland. This led her to move to London to obtain a BSc in Herbal Medicine from the University of Westminster. Since graduating from University of Westminster, Lara has undertaken further herbal medicine studies including a 2 year Herbal Medicine training programme provided by David Winston. David Winston is a leading Herbalist based in the US. She has also completed a 'Herbal Medicine for Women' course provided by Dr. Aviva Romm. Lara furthermore holds qualifications in massage and reflexology.
Professional membership:
Herbalist Lara Jonasdottir is a member of the National Institute of Medical Herbalists (NIMH) and she actively engages in continuous professional development.
Email: lara@drclare.net
Phone: 091 583260
www.holisticherbalcare.com
Facebook: Holistic Herbal Care / Lara Jonasdottir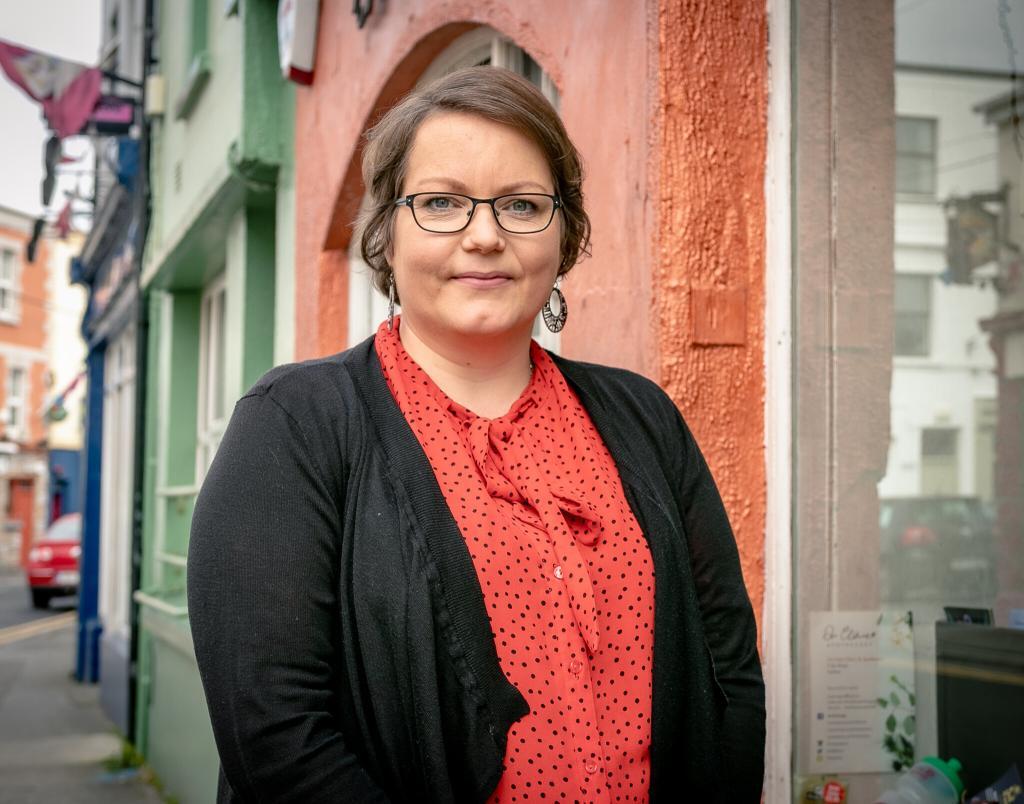 Who will I see for my first consultation?
Your first consultation will be with Dr Clare's colleague Lara Johansdottir. Lara is a qualified Medical Herbalist (BSc. Hons, Clinical Herbal Medicine). Lara joins us from her well established Clinical Practice in Dublin. Following her BSc she went on to study a two year post graduate course with David Winston. David Winston is a well recognized educationalist in Herbal Medicine in the US. Lara also has qualifications in massage and reflexology. Dr Clare has known Lara for many years and knows that patients are in capable hands through shared professional care.
What happens after meeting Lara?
Because dietary factors contribute to so many underlying imbalances, changing your diet is an essential part of treatment. An appointment will be made with a nutritionist within a few weeks of seeing your herbalist. Our nutritionists have a very practical and down to earth approach. With you they will work out how you can change what is in your shopping basket, how you can introduce essential nutrients and give you recipes that are easy for you to manage.
Our Nutrition Team
Our Nutrition Team, Michelle Hanley and Tara Canning both have a Diploma in Nutrition. They both love good food and have a passion for teaching people how to live well and address health problems and healing. Tara and Michelle focus not just good enough food, but with optimum nutrition needed for healing. They offer professional advice on general healthy, practical daily nutrition. Specialist advice on Food Intolerances, special diets and juicing may also be helpful to you.
How will Dr Clare be involved in my treatment?
Your initial treatment will be reviewed at our monthly clinical review, so Dr Clare will be familiar with your health concerns. Dr Clare is available for additional consultation at any time should your case be complex or require specialist advice of any kind. The team may refer you directly to Dr Clare at any time if they feel this is clinically indicated.
On your third visit you will see Dr Clare who will review your progress so far, and she will direct your ongoing treatment. Your response to your first herbal prescription offers the best insight into the likely progress for your health problems. This is why Dr Clare prefers to see patients at this point, rather than your first visit. Follow on care will be decided jointly with you at this review. If you are referred directly to Dr Clare following consultation with the clinical team, this will be at a standard consultation fee rate.
Why has Dr Clare changed the way the practice works?
Dr Clare's clinic has been very busy and she has been aware that patients have had difficulty with availability of follow up appointments. This is not acceptable to her, as it is the follow up that determines the success of treatment. Best practice of clinical care is the most important influence for change. Herbs are effective agents for healing and being a medical doctor is of secondary importance to being a good herbalist. Dr Dilis Clare's medical experience is a useful resource for patients but not essential for herbal care. By engaging with a team you have access to excellent herbal medicines with the support of Dr Clare throughout your course of treatment.