Michael Connolly Reflexologist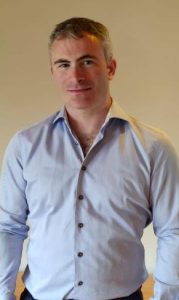 I'm Michael, a qualified reflexologist from Carraroe in Co. Galway, with training from Georgina Price College in Galway City in 2019. With a passion for promoting overall well-being, I offer a range of therapeutic services to help you find balance and rejuvenation.
To book an appointment, please reach out to me at 0861591402. Sessions are priced at €50, and kindly note that all cancellations require a 24-hour notice.
You can also contact me via email at connollyht@gmail.com or visit our Facebook page, Connolly's Holistic Therapy, for updates and information.
Alongside reflexology, I provide Indian Head Massage, Integrated Energy Therapy, Reiki, and Massage Therapy. Stay tuned for more information on these services are coming soon!
Reflexology, our cornerstone therapy, harnesses the power of the feet as a map, reflecting the whole body. By skilfully manipulating and applying pressure to specific areas of the feet, we can restore balance and harmony throughout your entire being.
Experience the benefits of reflexology, including improved circulation, relief from headaches and migraines, enhanced nerve functions, and a deep state of relaxation.
Embrace holistic well-being and embark on a journey of self-care and rejuvenation. Together, let's nurture your body, mind, and spirit.