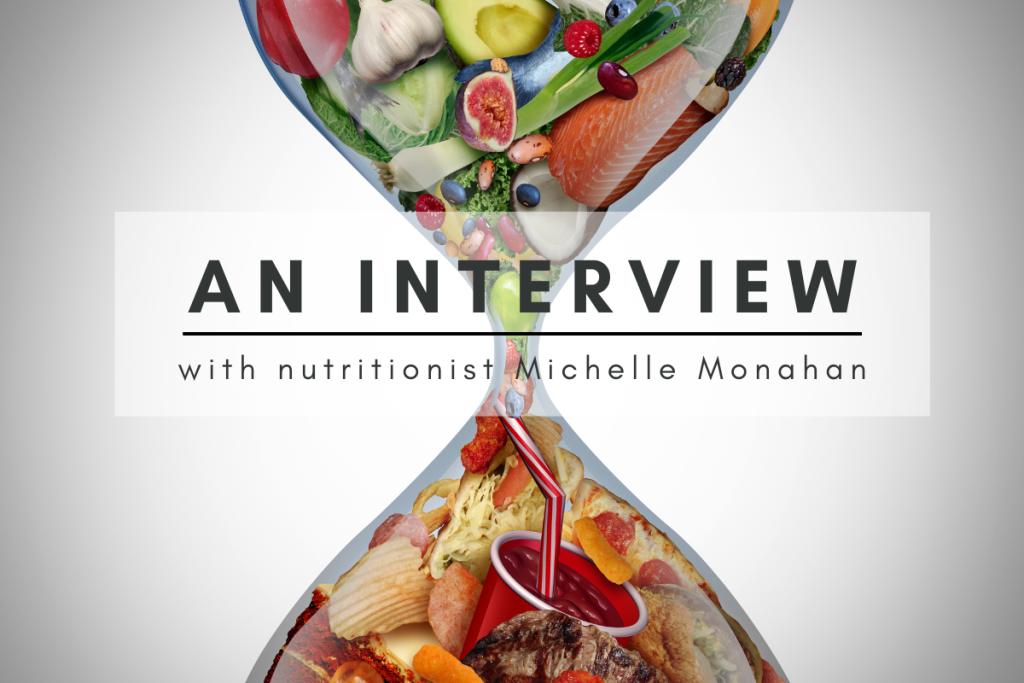 What inspired you to become a health nutritionist?   
I have always had an interest in health and sport. I was very athletic growing up and conscious of how I fuelled my body. After a couple of years travelling I went back to college and studied Nutritional Therapy. Since then I have been working alongside Dr Clare now for over 15 years. I am the Nutritionist on her Sleep & Stress Program, Weight Loss Program, Skin Program and Sport Performance Program.
Can you describe your approach to designing a nutrition plan for a client?
Nutritional Therapy is a challenging profession that requires a huge amount of time and dedication. Working with an individual's health, advising and supporting them appropriately needs to be managed responsibly. Taking into consideration their likes and dislikes of different foods. Any possible food intolerances and their home lifestyle. To design a plan that will work with their lives and family.
How do you stay current with the latest research and trends in nutrition?  
This is an industry that is now starting to achieve better recognition and hence regulation.  NTOI is the professional association supporting qualified Nutritional Therapists in Ireland.Its primary function is to assist its members in attaining the highest standards of integrity, knowledge, competence and professional practice, in order to protect the client's interests, nutritional therapy and the Registered Nutritional Therapist. NTOI offers a wide range of benefits to students and full members and has its finger on the pulse for any changes or new developments within this dynamic profession. I studied at The Irish Institute of Nutritional Health, IINH and absolutely loved it.Through NTOI we continue learning and gaining our CPD credits.
How do you incorporate cultural or personal preferences into your clients' nutrition plans?  
It is important to seek more information by asking your patient questions about his/her culture and what kinds of foods he/she may prefer to eat and at what time of the day he/she prefers to eat a large meal. These foods and meals may be different from what you are used to eating. Communicating with your patient about his/her needs and how to shop and prepare enjoyable food. Ensuring that they are healthy and happy.
Can you explain the role of supplements in a balanced nutrition plan?     
Food supplements are intended to correct nutritional deficiencies, maintain an adequate intake of certain nutrients, or to support specific physiological functions.Nutritional supplements enhance your regular diet to ensure a healthy supply of nutrients. They contain vitamins and minerals that help you feel better, look better, and even sleep better. Nutritional imbalances can cause symptoms you didn't even realise were because of a vitamin or mineral deficiency. I work on their diet first then if needed add supplements for a period of time.
How do you approach nutrition concerns for clients with special dietary needs or medical conditions?    
Before I can recommend a nutritional plan for a patient I ask them to complete a full nutritional assessment form taking into account any Medical history, past history, current bloods or tests done. From our initial consultation we go through what will work best for them and set out a plan. Taking all the information given into account I can liaise with their practitioners and therapists.                  
If you would like to book an appointment with me you can email me at nutrijuicegalway@gmail.com 0871243256     
Michelle M.
Michelle Monahan NT Dip mNTOI is located at Dr Clare Apothecary at 9 Sea Road, Galway, Ireland, H91C9YA
TESTS AVAILABLE
---
Food Testing available
Vitamin D Testing
HEALTH PROGRAMS
---
Sleep & Stress Clinic
Weight Loss Program
Skin Clinic
Sports Performance Program
EVENT & TALKS
---
Corporate Events
Wellness Workshops
Online available