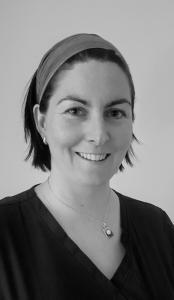 AISLING
Aisling is an experienced and knowledgeable therapist having trained in several energy healing modalities that include a diploma in Bio-Energy Therapy, Reiki and Integrated Energy Therapy practitioner certification.  A graduate of the Technological University of Dublin (TUD), Aisling also holds a first-class honours master's degree in Food Science.
Bio-Energy is an energy healing therapy that focuses on the energy flow within and around the body that is necessary for health, wellbeing, and vitality. In energy terms, we are all unique individuals with a physical, mental, emotional and spiritual body. Bio-Energy Therapy can assist in addressing the underlying concerns that often trigger the bodies stress responses and seeks to restore balance on each of these levels.  
Bio-Energy Therapy: an overview
Lifeforce energy holds the key to life and health.  When you have an abundance of this energy you feel healthy and well.  Life's experiences can cause stress where trauma and illness take its toll on us physically, mentally and emotionally.  When this occurs, there may be insufficient life force energy maintaining vital organs and systems and this is when we experience "energy blockages".  Such blockages can affect the physical, mental and emotional body leading to sickness and dis-ease. Bio-Energy Therapy can help to clear these blockages and balance the energy field, allowing the body to begin its own self-healing process. 
This therapy is a unique, safe and effective healing modality that can help the body to regain health and vitality.  It has been scientifically established based on quantum physics that the body is comprised of energy. Bio-Energy Therapy is a science-based form of therapeutics that adheres to the physics of the body's energy field.  
The treatment involves a series of hands-on and hands-off positions and protocols to focus energy and scan the body for possible energy blockages.  When energy blockages are cleared, it allows the life force energy to flow freely throughout the body. By clearing and balancing the body's energy field, the immune system is boosted, and this assists the body to fight against illness and dis-ease.
Bio-Energy Therapy can help to treat:
Stress

Anxiety

Chronic Fatigue

Insomnia

Digestive issues

Hormonal imbalance

Neuromuscular disease

Neurological disease

Emotional trauma

Back pain

Muscle tension

Accelerates the healing process after injuries and surgery

Recovery from sports injuries

Helps to maintain overall health and well-being
Aisling's approach to therapy is individualised as no two clients present with the same experiences or concerns and with that, each client's treatment is tailored to suit their specific needs. Having completed a professional certificate in psychosynthesis and a Master of Science (MSc) degree, Aisling incorporates her expansive knowledge and learning into her energy practice to promote optimal health and wellbeing on every level for her clients.
Therapy sessions are also available outside clinic opening hours (9am to 6pm) by appointment.
Aisling can be contacted on 087 9259455 or through her Facebook page: www.facebook.com/energytherapiesireland/